Hi. So here's a post with random things I've failed to inform you about earlier. Sorry 'bout that.
Summer's Crossing by Julie Kagawa, which is a free novella set in the Iron Fey series is available for download (for free! WOO FREE THINGS!) at the
HarlequinTeen website
.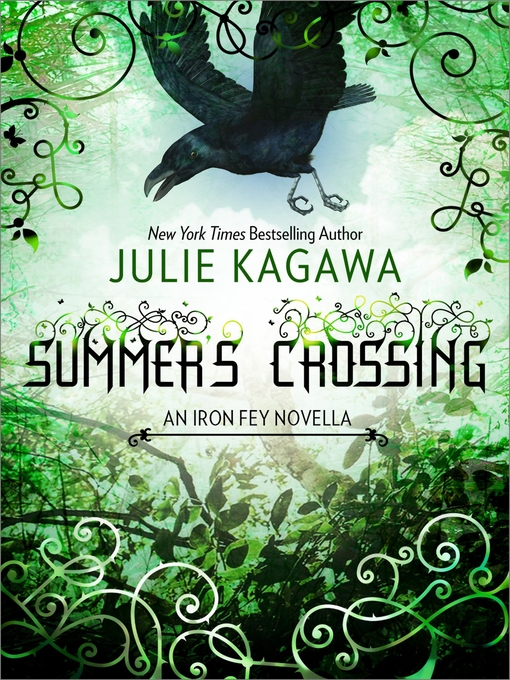 Summer's Crossing by Julie Kagawa
A Midsummer's Nightmare?
Robin Goodfellow. Puck. Summer Court prankster, King Oberon's right hand, bane of many a faery queen's existence—and secret friend to Prince Ash of the Winter Court. Until one girl's death came between them, and another girl stole both their hearts.
Now Ash has granted one favor too many and someone's come to collect, forcing the prince to a place he cannot go without Puck's help—into the heart of the Summer Court. And Puck faces the ultimate choice—betray Ash and possibly win the girl they both love, or help his former friend turned bitter enemy pull off a deception that no true faery prankster could possibly resist.
An ebook exclusive novella from Julie Kagawa's Iron Fey series.
A while ago, I reviewed the awesome, awesome Boys Don't Cry by Malorie Blackman, I just wanted to let you guys know that the paperback copy of now out and it's definitely worth having a look at!
Check out the trailer
There's also a MyCribaby App, which I haven't downloaded (yet) but I hear it's hilarious! Take a look at the teaser trailer for it
here
.
New Releases
There's loads of really awesome books out this week..here's a few of them. (Links go to Goodreads.com)
Giveaways
•
Lisa Mantchev is currently hosting 'The Great Fairy Hunt' where you can enter to win an ARC of So Silver Bright, the third book in the Theatre Illuminata series. What do you have to do? GO ON A FAIRY HUNT! Go
here
for more info.
•
There is JUST TWO MONTHS left until the release of The Near Witch by Victoria Schwab, so Victoria's having a giveaway! Prizes include: a signed bookmark for EVERYONE who enters (if you comment and send her your mailing address) and for seven lucky people, a set of Disney*Hyperion playing cards, of which The Near Witch is all the #7s! Go
here
for more info.
•
The awesome Kaz Mahoney (of The Iron Witch fame) is giving away two chapter samplers of The Wood Queen (sequel to TIW). But don't enter. Because I want it. Got that? Go
here
for more info.
Posts you should read/videos you should see
•
The fab Amy at My Friend Amy wrote a great post about jealous and book bloggers. Some interesting stuff. Take a look at it
here
.
•
Michelle Hodkin, author of the upcoming The Unbecoming of Mara Dyer was at BEA and boo I wasn't :( Mara Dyer is one of my most anticipated releases for this year so I am practically crying that I wasn't at BEA to steal a copy! There was also a YA Buzz Panel at the expo, where five editors talked about one of their favourite YA fall-releases. I SO wish I would've been there! But Michelle posted a a video on her blog that she found on Publisher's Marketplace of the entire panel which you can see
here
. Books discussed were Daughter of Smoke & Bone by Laini Taylor (Little, Brown), Au Revoir Crazy European Chick (awesome name or what?! Houghton Mifflin), The Carrier of the Mark by Leigh Fallon, Inkpop extraordinaire (HarperCollins) The Unbecoming of Mara Dyer by Michelle Hodkin (Simon & Schuster)and Down the Mysterly River by Bill Willingham (Tor). For more info on all of these titles, go
here
.
There was a few other things..But I completely forgot about them. That's really quite annoying :/ There'll probably be a few short posts next week with these things! If I ever remember them, that is!
Oh well! Later!