It's springtime at St. Vladimir's Academy and Rose is close to graduation, bu
t since making her first
Strigoi kills, things haven't felt quite right. She's having dark thoughts, behaving erratically, and worst of all . . . might be seeing ghosts. Consumed by her forbidden love with her tutor Dimitri and protecting her best friend, the Moroi princess Lissa, Rose is in no state to see the deadly threat that will change her entire world - and make her choose between the two people she loves most.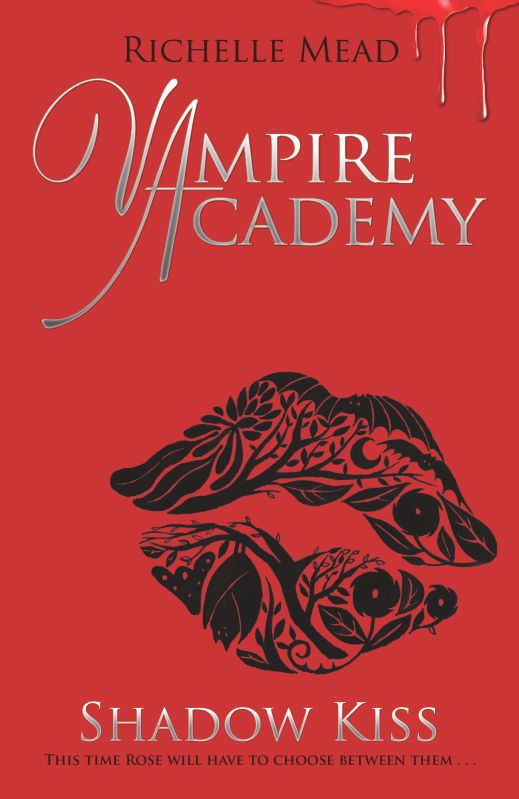 *May contain spoilers..read at your own risk!
Of the three books so far, Shadow Kiss was the most heart-breaking. I won't elaborate because I don't want to give anything away. You just need to..read...it!!
For one of their assignments, the novices must guard one of the Mori from 'surprise attacks' led by their teachers. Rose knows she'll definitely get Lissa as her Moroi to protect, because that's how it's going to be after graduation, right?
But what she wasn't exp
ecting was to get somebody else..
We get to see a little more of all the characters in Shadow Kiss, Lissa and Christian's relationship advances, I think he's a totally badass character! And he works really well with Rose which is fab. Dimitri. *swoon* LOL. He's a lot more smiley-smiley and less I'm-only-here-to-kill-Strigoi in this, which was great to see since he's on of my favourites!! Eddie was a total honeypie!! They went through a lot in Frostbite, and Eddie's taking being a Guardian a lot more seriously, but he's so lovable and very protective over Rose (in a brotherly way) which had me beaming! Ivashkov? *sighs* I have to say Adrian's growing on more me as I learn about him, but the best thing is how he just hangs around the academy..it just makes me giggle thinking about it.
I'm beginning to seriously LOVE Richelle's action scenes. She writes them so beautifully I actually have to stop to picture it all! And I kinda just want to *be* there..it'd be insanely cool JUST SAY IT ALREADY!
That ending. THAT ending. THAT ENDING!!!!!!!
People who were on Twitter after I finished that bit might remember my hysterical behaviour. I was angry, upset and tres confused. It was just one of those major 'NOOOOOOOOOOOOOOOOOOOOOO' moments. It still pains me to think about that part, *tears well up*