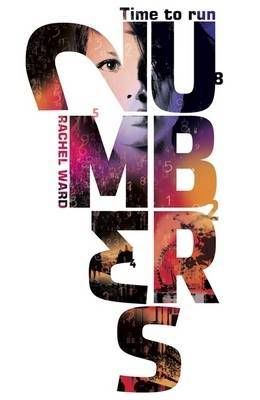 Numbers by Rachel Ward
Pages:
304
Publisher:
Chicken House
Publication Date:
5th January 2009
Paperback.
From Amazon
Since her mother's death, fifteen-year-old Jem has kept a secret. When her eyes meet someone else's, a number pops into her head - the date on which they will die. Knowing that nothing lasts forever, Jem avoids relationships, but when she meets a boy called Spider, and they plan a day out together, her life takes a new twist and turn. Waiting for the London Eye, she sees everyone in the queue has the same number - something terrible is going to happen.
Being able to 'foretell death; isn't a completely new idea, but the author has used an 'old' idea, twisted it, with a new impression, a fresh voice. The plot was fast-paced, a thriller, but not too busy, it had me wondering what was happening in the story.
Jem is a fifteen-year-old with an unusual gift; After her mother died of an overdose, Jem has been thrown into home after home, always on her own, missing school to wander the streets, until she meets Spider, another social outcast, just like herself. She lets herself get closet to Spider, but Jem must be careful, she has never let anybody else in before.
While in the city with Spider, Jem is suddenly very startled when she looks around and everybody has the exact same date int theirs eyes. It can't be possible! Hundreds of people are going to die. Today. Jem realises what's happening, an unexpected terrorist attack, grabs Spider and runs. Except they've been spotted. Two young teens fleeing from the scene of the crime. One black. Stereotypically believed to be a trouble causer. Suspicious or what? They have to leave. Now. Quickly taking a few supplies, a change of clothes, and being warned to be careful by Spider's grandma to be careful, the two run for their lives.
The characters were a little bit rough, there was a lot of slang in places, but I put that all onto the fact that they were only young, and besides, it worked! Rachel Ward has created two characters who are portrayed as troublemakers in their world, but we feel that they are actually quite sweet and likable and also pitiful at times. I liked Spider's stubbornness and confident behavior, it balanced out Jem's insecurity and sarcastic, cynical tone. After all, under all the hardness, they are only kids, kids who might make the wrong decisions, but they are only kids, they've been abandoned (more Jem, than Spider!) and they shouldn't be expected to behave like adults, not all the time. There was a translucent reflection in their eyes, the kind where the innocence takes over the naivety
(have I spelt that right? Is it a word?).
And seeing Jem begin to show her true colours, her strength and depth, at the end, was just heartbreaking.
Numbers was a thrilling read with a realistic, new voice, a totally gripping debut from Rachel Ward. I would recommend this to anyone looking for a enlightening journey, conditions that mess with your mind, and a shocking twist.
I'm really looking forward to the sequel to this,
The Chaos
, which is out in July in the UK.
Buy this book.
Visit the author's website.
Read an extract.
Read another extract!
Read an extract from The Chaos.
(I swear this is the last extract!)
♥Iffath